Limited Offer!
The Climbing Club of South Australia Inc in conjunction with Climb Tasmania Inc would like to offer you the chance to pre-order the next edition of "Selected Best Climbs" from "Climb Australia" by Gerry Narkowicz at a discounted price.
This guide book is considered the guide book of choice by most visitors to Tasmania and the 2005 edition has now sold out. The book will be published in December 2013 and will retail at $49.95.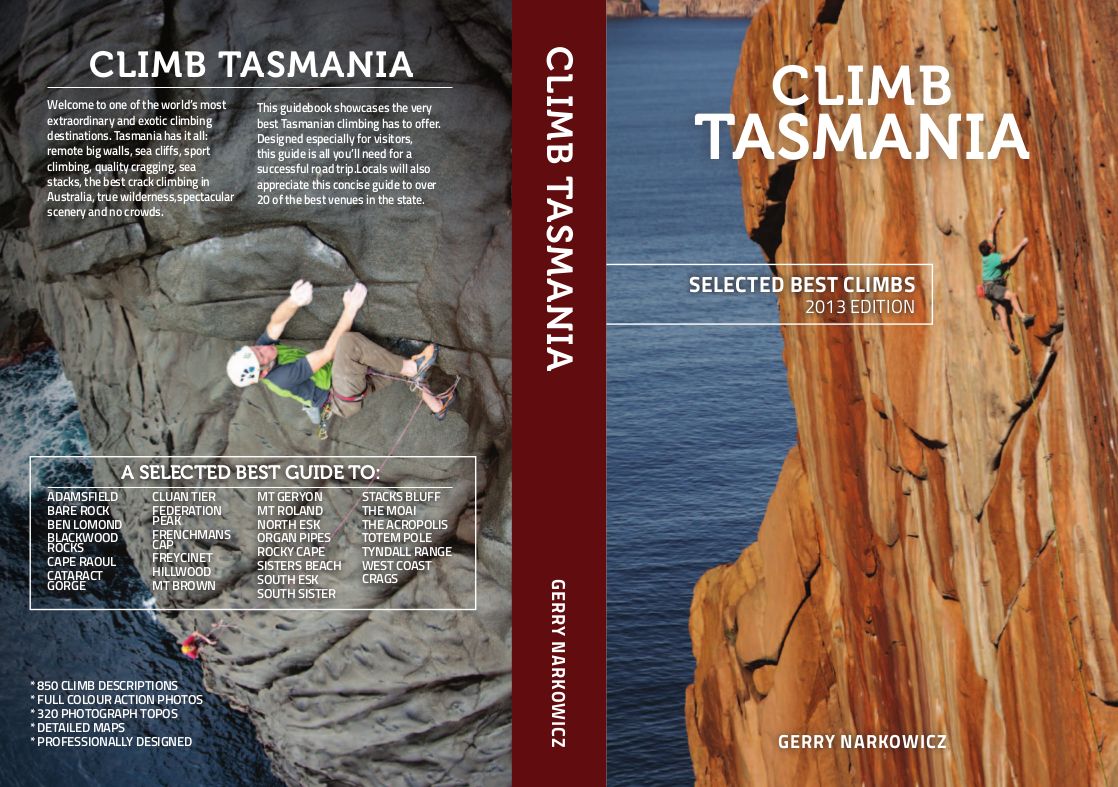 Pre-order and pay in full by the 3rd September 2013 to get your own copy at the following discounted prices:
Current Financial Climbing Club of South Australia Members: $30/book
Non members: $35/book

Delivery Options:
1) Free if collected from the December club meeting at the Wheatsheaf Hotel (11th December 2013)
2) If not collecting postage will be $13 (for up to 3 books, please contact us if you wish to order more than 3)
Deposit Payments, including any postage, directly into the following bank account:
Account Name: Climbing Club of South Australia
BSB: 105-900
Account number: 951541340
Use your name as reference and email your details through to Events
Remember full payment must be received by 3rd September 2013.